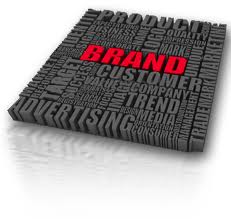 The single most important part of any business or product is the branding.  The brand and the strategy surrounding that brand is essential to a successful business or product.
Branding must incorporate a multitude of factors including: the market, the competition, and the business philosophy.
NY Times Small Business Resource Center:
"Early branding of a small or emerging company is key to business success. It is the quickest way for your company to express what it is and what it can offer. Inaccurate branding of a new business can make it difficult for people to grasp why the business exists in the first place.

For startups and small businesses, branding can often take a backseat to other considerations, such as funding and product development. This is a mistake, as a company's brand can be key to its success. Dollar for dollar, it is as important and vital as any other early steps."
Forbes Magazine:
"Looking out into the world today, it's easy to see why brands are more important now than at any time in the past 100 years. Brands are psychology and science brought together as a promise mark as opposed to a trademark. Products have life cycles. Brands outlive products. Brands convey a uniform quality, credibility and experience. Brands are valuable. Many companies put the value of their brand on their balance sheet."
So it's clear that branding is CRITICAL to the success of your business.
Let Tomo Consulting Group create the brand for your business or product that will set the course for success.
Other Essential Offerings: